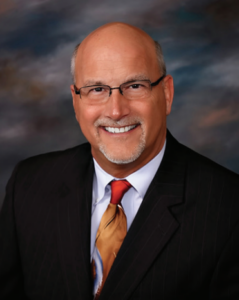 Keith Gredys co-founded the Kidder organization in 1996 and has more than 35 years of investment, fiduciary, trust and pension administration experience. He is a recognized authority in investment management, fiduciary issues qualified plan design and administration, as well as non-qualified plan design. He serves a wide range of clients and sponsors — from sophisticated small plans to complex large plans with participant and individual accounts exceeding $100 million.
Keith received his law degree (J.D.) and Bachelor of Science in Business Administration from the University of Nebraska-Lincoln. He holds the professional designation of Accredited Investment Fiduciary (AIF®), which covers investment fiduciary standards of care and investment due diligence. He also has earned the professional designation of Certified Trust and Fiduciary Advisor (CTFA), demonstrating expertise in the wealth and trust industry. Keith conducts numerous seminars and continuing education programs on qualified retirement plans and fiduciary topics. He is a member of the American Bar Association and the Nebraska State Bar Association.
In 2020, Keith was elected to a three-year term as an At-Large Member of the National Association of Plan Advisors (NAPA) Leadership Council. NAPA represents more than 15,000 plan advisors across the Unites States and works to enhance retirement savings and support federal legislation and regulation that improve the financial wellness of U.S. citizens.